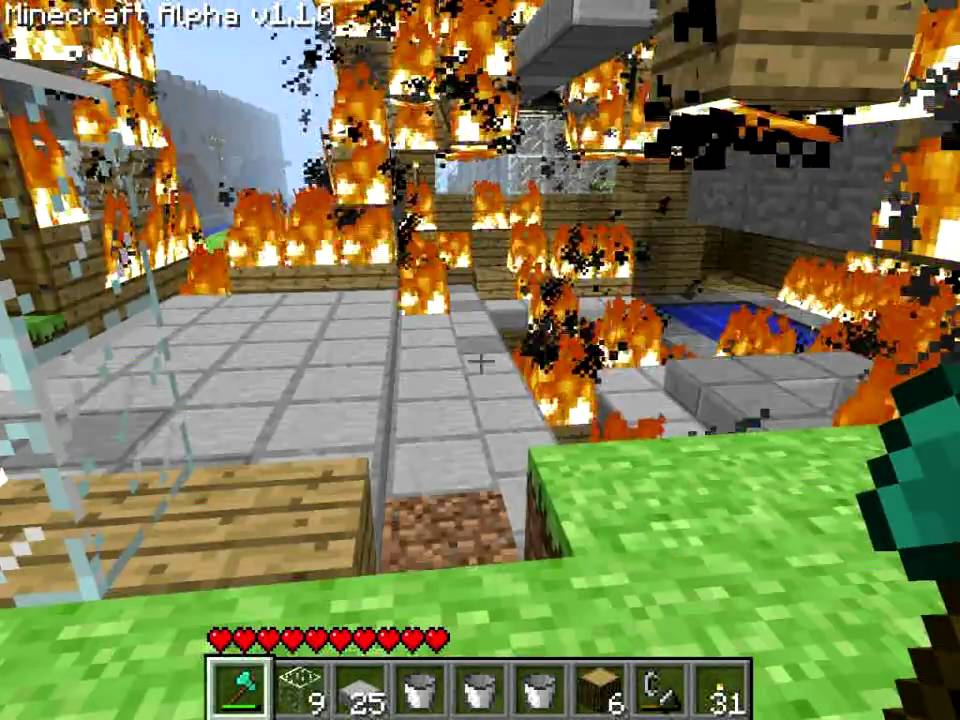 This is a sandbox game called Minecraft in which you primarily roam around, gather materials, and build structures. This video is funny because it takes quite a long time to create such a fine abode, and only a few seconds to burn it down.
In the current alpha version of the game, you need to defend against enemies that attack every night. I don't find it very enjoyable, but it is somewhat of a fad and is immensely popular (for an indie game), with over 700,000 users. You can read more at the wikipedia page.
Right now if you visit the website you can play the game for free because the server crashed and currently a bunch of features have been disabled, such as authentication, until it is fixed.
categories:
- watch
tags:
- humor
- minecraft