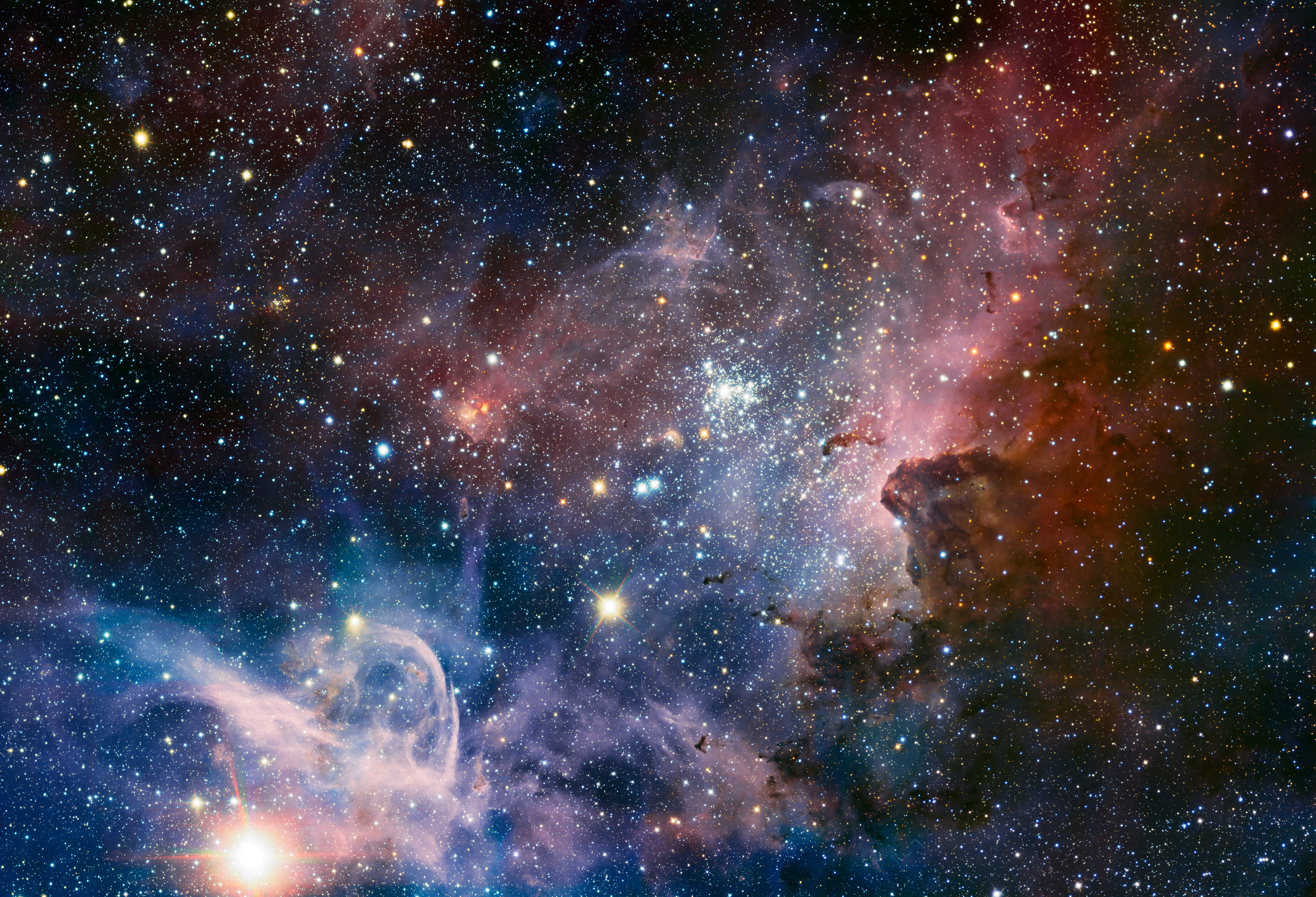 This newly sewed image was taken in the IR spectrum "using the HAWK-I camera on ESO's Very Large Telescope". Check out this comparison to the visual spectrum image.
The Large JPEG is a starry 13092×8926 pixels (117 megapixels!).
The ESO site has a myriad of other space related imagery, and even RSS feeds.
categories:
- look
tags:
- astronomy
- picture